FS3T::SeLiA, or Selia for short, stands for FootStar Team Trainings Tool::Search|List|Add and as the name implies is a tool for team trainings of FootStar teams.
Find the right team for the right training is our motto, and that is exactly what we want to help everyone do with this tool.
Features
Search for team trainings that match your criteria - What (skill), When (weeks in season), Where (squad/country).
List all team trainings, filtered by season, squad (main or youth), and team country.
Add team trainings is an essential part of the tool, allowing club managers and assistants to share their training schedule and make them available to all players.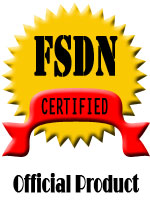 FS3T::SeLiA is FSDN certified. Find more about FSDN here.
mySeLiA is a personalised page for each user, where u can easily access:
- mySearches, u need to be logged in before saving a search in order to access it later from mySeLiA
- myTTs, thats all team trainings you have added as manager
- bookmarked TTs, thats work in progress and you will be able to bookmark team trainings you find useful
The language used for skill names can easily be changed to any of the fs languages, allowing everyone to find the right training without any problem.